News
Kizuna JV achieved and maintained ISO 9001:2008 certification
On 02 Dec 2015, at the Cosmos meeting room of Kizuna 1 Rental Serviced Factory Area, an ISO Certification audit meeting was held with the presence of the representative of TÜV Rheinland Vietnam and ISO board of Kizuna JV Corporation.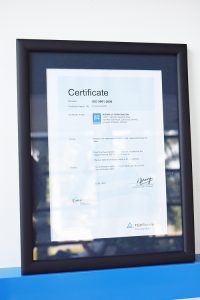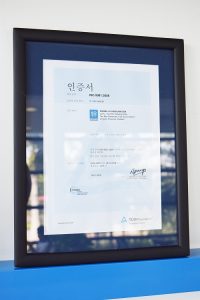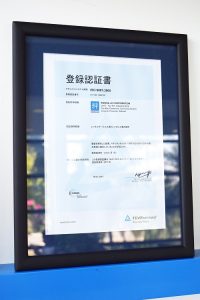 The TÜV Rheinland Group is a leading provider of technical services worldwide. Founded in 1872 and headquartered in Cologne, the Group employs 19,320 people in 500 locations in 69 countries. This Group established the subsidiary in Vietnam to issue ISO Certificate – the world's leading automotive standard. This standard helps organizations continuously improve their system and process quality and focus fully on customer satisfaction.
KIZUNA JV CORPORATION has been founded since 21 August 2012 and is located at Lot K, Tan Kim Industrial Park, Can Giuoc District, Long An Province, Vietnam with main activity is factories for rent and provision of supporting services for factories.
Management Board of KIZUNA JV CORPORATION focuses on high value and high quality products that is appreciated by clients. KIZUNA JV CORPORATION values the implementation, maintenance and continuous improvement program to ensure the quality management system complying with all relevant international standard, clients' requirements, regulatory and legal requirements in business field of factories for rent and provision of supporting services for factories.
At the end of the meeting, TÜV organization certified that KIZUNA JV CORPORATION has established and maintained an effective system to ensure compliance with its policy and objectives. The audit team confirms in line with the audit targets that management system of Kizuna complies with, adequately maintains and implements the requirements of the standards.
Result of audit meeting
| | |
| --- | --- |
| Client | Certification No. |
| KIZUNA JV CORPORATION | CN: 01 100 1433197 |
| Type of audit | Standard (s) |
| Surveillance 1 audit | ISO 9001:2008 |