News
KIZUNA HAPPY WOMEN'S DAY
Today, International Women's Day – March 8th, on behalf of Trade Union, Mr. Phu warming delivers flowers and gifts to all women in Kizuna family in person.
Furthermore, early in the morning, the Chairman, Mr. Doan Hong Dung has been personally visited all women in the company. He kindly put flowers on individual desk and this tradition has been happening for 9 years.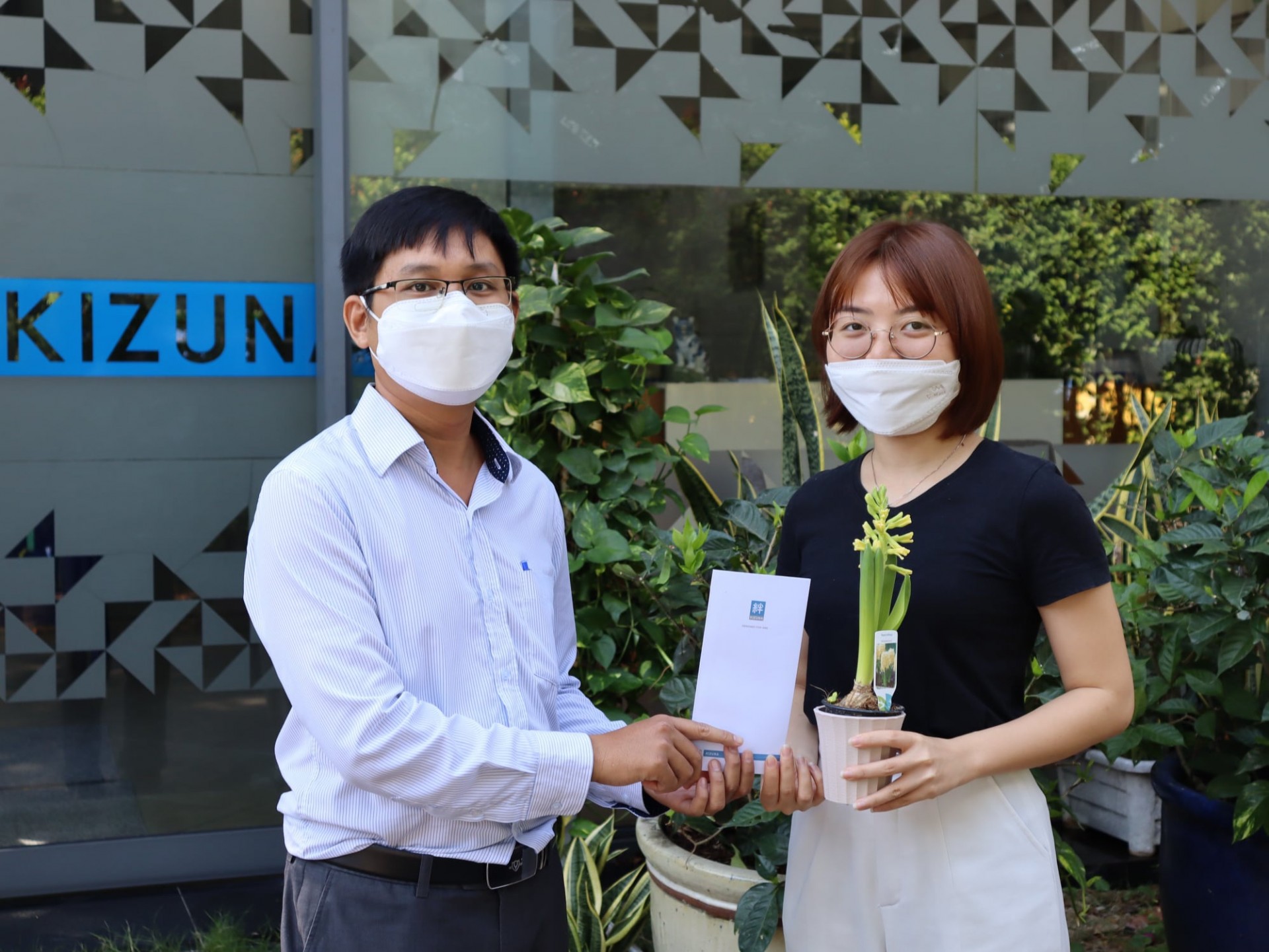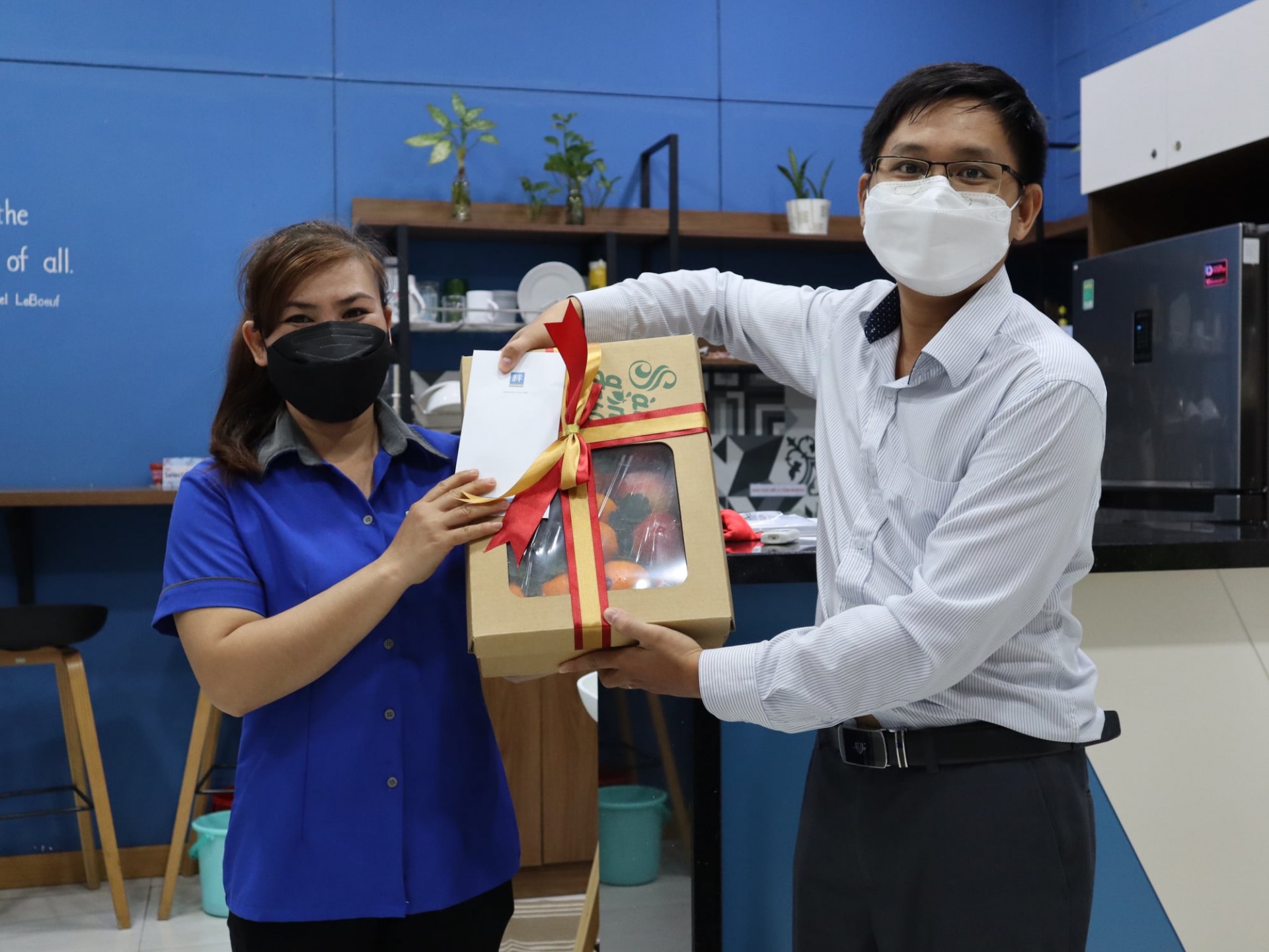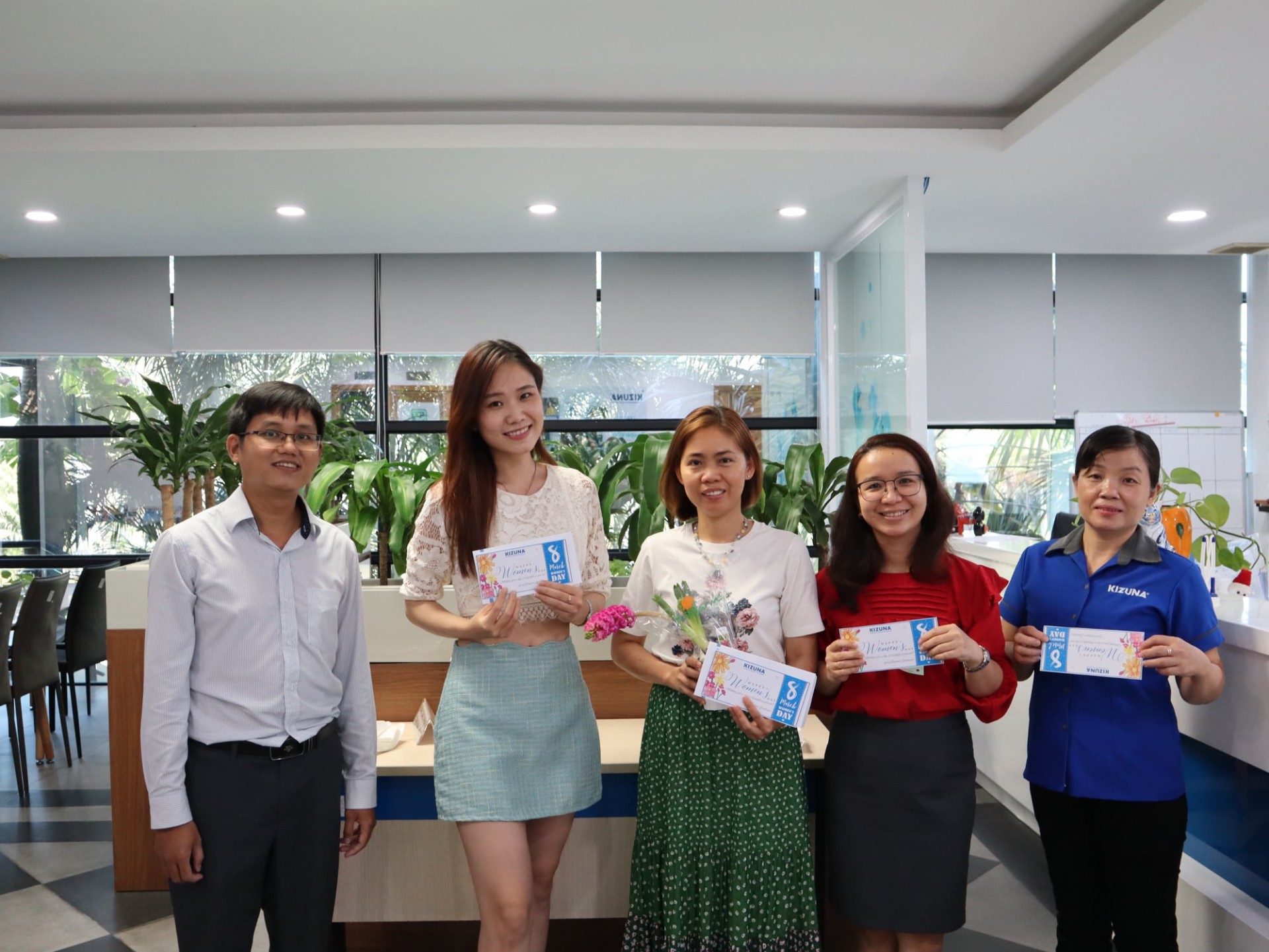 Mr. Phu - Representative of Kizuna's trade union gave greeting cards and gifts to Kizuna ladies.
In addition, Kizuna Trade Union cooperating with HR Dept. organizes an online game session exclusively for women, helping them have a really refreshing brain-comedy match.
Wishing all women in Kizuna family beautiful, confident and healthy in 2022
--
Kizuna wishes you 365 days filled with precious moments, happiness, love, success and peace of mind.
Be gorgeous and beatifical as you deserve it!