News
Kizuna Business Matching 2017 – Connect and Growth
On October 27, 2017, Kizuna Business Matching 2017 was successfully held at Vien Dong Hotel, HCMC.
Having five years of experience in the field of Rental Serviced Factory with more than 80 investors from different countries and industries, Kizuna understands the difficulties and challenges that foreign businesses face when doing business in Vietnam. Some key issues are legal process, human resources, finding material, finding distribution channels in Vietnam, etc. Therefore, Kizuna held this event with the aim of giving the opportunity for enterprises to directly meet and find suitable business partners as well as sharing some useful information among businesses.
The event this year connected 30 multinational enterprises operating in Kizuna Serviced Factory Area and more than 50 local manufacturers and suppliers. They are working in a variety of industries including food production, packaging, labeling, apparel, electrical components and equipment, cosmetics, etc. Especially, it was an honor to have the presence of Mr. Idei Ippei from Japan External Trade Organization (JETRO).
Additionally, the special discussion topic "Challenges of FDI Corporations and Opportunities for Local Business" led by Mr. Tran Duy Vu – Deputy Director of Kizuna JV Corporation brought many useful knowledge for participants. At the discussion, many companies shared their difficulties and experience when doing business in Vietnam.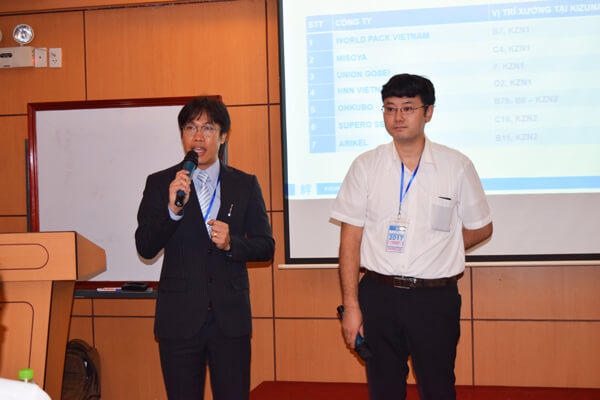 The Business Matching and Networking session was the main part of this event. It was an occasion for vendors to understand clearly the requirements of the manufacturers, from which to find out the opportunity for business development. This is also a chance for manufactures to have more options on potential suppliers, serving the needs of expanding their production. Therefore, all participants actively sought for partners and exchanged information. As a result, many companies successfully found suitable partners and established good relationships with other businesses.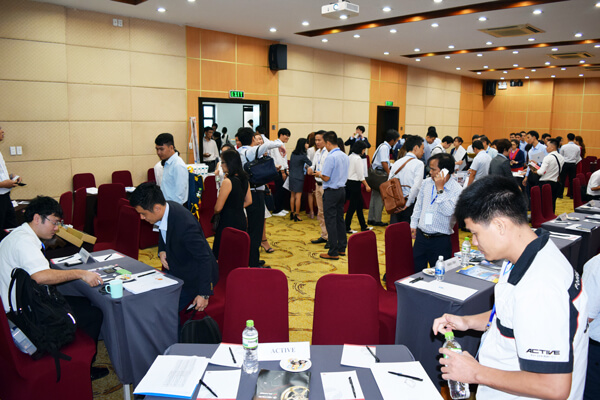 Trade connection events such as Kizuna Business Matching 2017 are very attractive and useful for enterprises. Kizuna is very happy that we can hold event like this to contribute to the success and build the SMEs community in Vietnam. See you all at the Kizuna Business Matching 2018 with more participants as well as more business opportunities.
By Marketing Department – Kizuna JV Corporation