News
Kizuna attended the Yokohama Technical Show in Japan
From February 7th to 9th, 2018, Kizuna JV Corporation has had the opportunity to participate in the Yokohama Technical Show in Japan. This is the largest annual exhibit of Kanagawa Prefecture and Kanto area held by the Kanagawa Prefectural Trade Promotion Organization and Idec Yokohama. The exhibition took place over three days with the participation of more than 800 SMEs and more than 36,000 visitors operating in many industries such as manufacturing, outsourcing, Internet of Things (IoT) and robotics.
The fact that Kizuna JV Corporation was selected by KIP and IDEC Yokohama as partners creates the trust and interest of many organizations. Therefore, many consultants from trade promotion and support organizations such as the MCS Research Support Organization, Kanagawa Cross-Industries Promotion Club and other NGOs and NPOs visited Kizuna's information desk to collect information in order to provide information and give advice to Japanese SMEs wishing to invest abroad.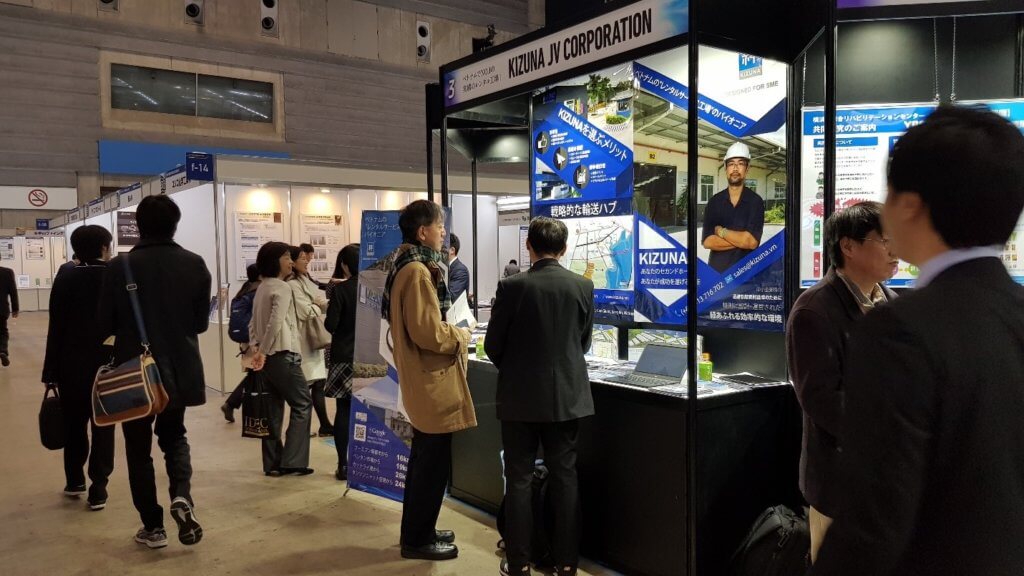 In addition to the booth, Kizuna also held a workshop here to introduce the investment environment at Kizuna Area and the latest project – Kizuna 3 Serviced factory.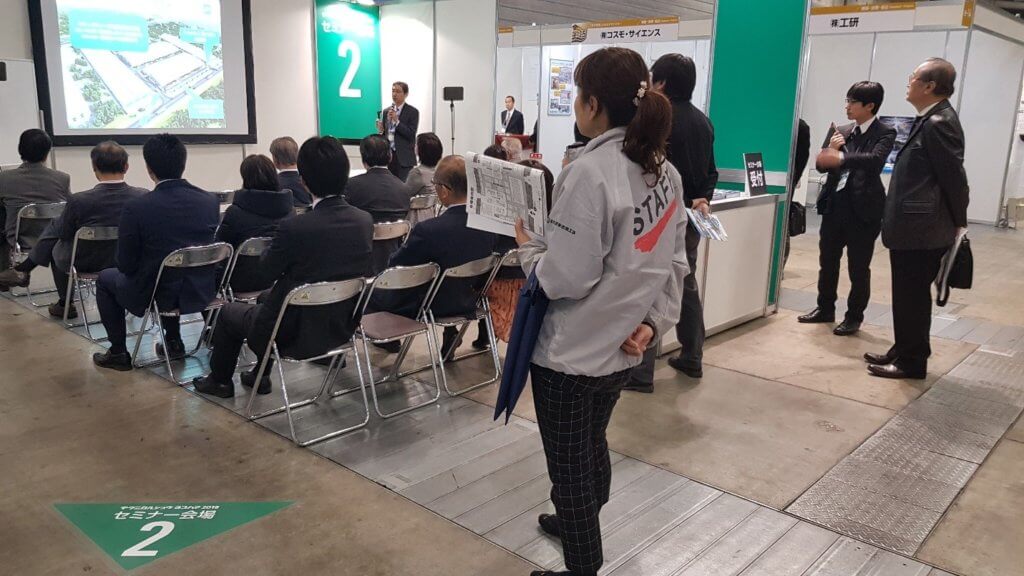 With the aim to build a Japanese SME community in Kizuna Serviced Factory Area, Kizuna will continue to participate in more exhibitions and seminars to accompany Japanese businesses wishing to invest in Vietnam.
By Marketing Department – Kizuna JV Corporation
Read more about the Strategic Cooperation Agreement between Kizuna and Yokohama Idec