News
Investment Environment in Vietnam
For years, South East Asia (ASEAN) is considered as promising markets for investors since the ASEAN countries are increasing as the target of the investment. Among ASEAN countries, Vietnam with cheap labor market and stable politics and high economic growth brings a unique competitive advantage.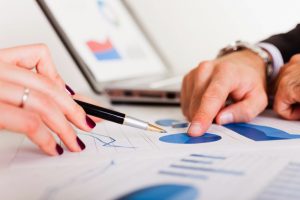 Advantages
Firstly, Vietnam has stable politics in many years because Vietnam is a one-party state run by the Communist Party Secretary-General, the Prime Minister and the President. By a unique leadership party, Vietnam can maintain political stability more effectively than other countries in the region, such as Thai land, which often has political disputes. Therefore, the production or operation of companys may not be interrupted or affected negatively by them.
Secondly, Vietnam is making efforts to improve its investment climate. In Vietnam, foreign and domestic investors are fairly treated when Government applies a unique Law on Investment for both of them. It is one of many reasons that United Nations Conference on Trade and Development (UNCTAD, 2011) ranked Vietnam among the top of the fifteenth attractive economies for foreign investors. Following the Vietnamese Law of Investment and Decree on Business registration, it has one-stop-shop in each provincial Departments of Planning and Investment where are authorized to handle the related issues of receiving, reviewing, returning the application of registered business and investment certification.
♦ The investors to get investment certificate within 15 working days (for the documents are correctly fulfilled) even they invest in any Industrial Park in Vietnam. Almost Industrial Park Management Company will support them to process this legal procedure. The investors will not worry so much for this issue.
♦ Moreover, Vietnam Government also has some specific investment incentives for foreign investors, such as tax, land lease, in some sectors, especially for high tech manufacturing industry. According to Decree No.218/2013/NĐ-CP guiding the implementation of Law on the Corporate Income Tax, the standard CIT rate is reduced from 25% to 22% in 2014, and further reduced to 20% from 2016. However, it does not mean that these tax incentives will be adapted for all Industrial Parks. It is limited for some Industrial Parks, which satisfied the conditions of these incentives such as the case of Kizuna JV Corporation. Even they have 2 projects in different provinces. One project is in Long An Province (Kizuna rental serviced factory) and the other one is in Ho Chi Minh City (Eco Factory), the investors can get tax incentives with 0% for first 2 years and 50% for next 4 years in both 2 projects of Kizuna JV Corporation.

Finally, the high probability for Trans-Pacific Partnership (TPP) signing in 2015 will bring great opportunities to Vietnam, unlocking the markets and connecting the economy of Vietnam to other members. And by this case many foreign investors are moving to Vietnam to get this benefits from TPP
Disadvantages
Vietnam also has some weaknesses that a company should be cautious when it starts doing business in Vietnam. It was claimed that Vietnamese legal systems are insufficient, lack guidance and coherence. Therefore, it may increase cost of the companies because time is value for any companies. Therefore, having consultations with government agencies is necessary to comply with regulations.
In the manufacturing industry, with the lower cost of labor force, a company could take an advantage of a lower price. Moreover, the labor force in Vietnam is fairly well-educated, with a literacy rate of 90%. This brings competitiveness to Vietnamese worker's environment because the enterprises can not only use well-trained labors but also reduce the production cost (labor cost). According to statistics of Vietnam Foreign Investment Agency, a large number of the FDI companies are doing in the manufacturing industry in Vietnam in order to take competitive advantage of cheap labor force in Vietnam. In fact, many branded companies, such as Samsung, Toyota, and Intel already invested in Vietnam in order to use cheap labor to reduce cost of manufacturing.
Despite impressive economic growth in current years, Vietnam still has a problem pertaining to infrastructure. Actually, the infrastructure in Vietnam is underdeveloped and it is still in the process of upgrading and developing. Infrastructure in Vietnam is inadequate and leads to some difficulties in operating business, such as transportation.
Although infrastructure in some big cities, such as Ha Noi, Ho Chi Minh and Da Nang, has been vastly changed and modernized, it is still unequal to infrastructure development in rural areas. The outages of electricity or water stoppages are popular because the development of power sector does not keep up with the growth of power demand (World Bank, 2009).
Blackout is always the concern of companies, especially for those who do manufacturing. The generator is usually used only for the most important phase because not enough power supply for operation and production activities; in addition, the usage of generator can cost approximately six times the usage of grid electricity. Some industrial parks have no power and financial enough to build their own generation, they have to accept this issue. Some Industrial Parks want to improve this status and they built the generation for themselves. However, the investors in these industrial parks can receive benefit from this activity, but they have to pay electricity bill more expensive than normal EVN price. In some case, with the advantage from the geographic bordering location, some company such as Kizuna JV Corporation can get benefit from the strength of 2 main power sources of Ho Chi Minh City and Long An province to supply electricity 24 hours a day with EVN price. The tenants in Kizuna rental serviced factory will no longer worry about the shortage of power for their production and they also can save cost from electricity bill.

Attracting foreign investment in Vietnam in the coming period
Despite these disadvantages, Vietnam is still rising as an attractive and potential investment climate for foreign enterprises. Vietnam has political stability with impressive economic growth. In addition, labor market of Vietnam is large, cheap and well educated so that it is quite attractive and may help a company to reduce cost of production.
It is forecasted that foreign investment will still mainly concentrate on regions with favorable geographical and natural conditions, especially key economic zones in the near future.
The company before doing business in Vietnam should consult with government agencies to comply with the regulations and policy framework. Additionally, it should cooperate with some local companies to do business in order to get more understandings of the local market and adapt with some new changes.