News
Inspection Group from Ehime CCI visited Kizuna Rental Serviced Factory
On 18th January, 2018, Kizuna JV Corporation welcomed 27 people of the inspection group from Japan including Representatives and board members from 24 Japanese Companies who have interest in Vietnam Market, staffs from Chamber of Commerce in Ehime Prefecture in Japan and JETRO (Japan External Trade Organization) staffs from Ho Chi Minh Office at the business center of Kizuna 1 Rental Serviced Factory.
The main purpose of this inspection tour is to deepen the understandings about business in Vietnam which is expected for the further development and look for a business opportunity in the future, which can be important resource for consideration for future investment in Vietnam.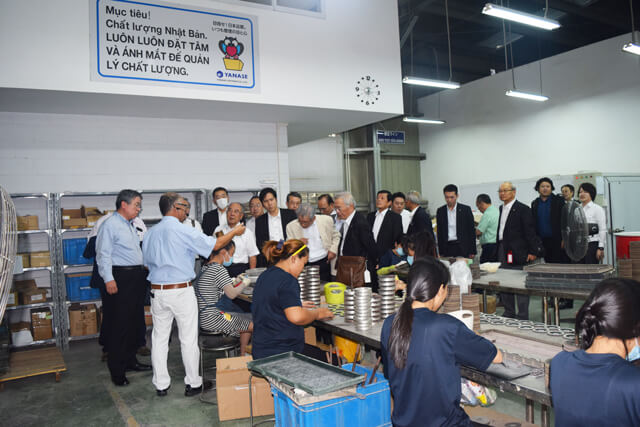 After presentation of 4 projects from Kizuna JV Corporation, Mr. Tokuoka Hisashi from Yanase Vietnam – one of Japanese Tenants of Kizuna1 Rental Serviced Factory (Head Office: Hyogo Prefecture) introduced their business in Vietnam and took time for Q&A with the participants before factory tour.
Through the actual voice from Japanese tenant who already started operation in Vietnam, participants seemed to be satisfied to be able to exchange useful information and could deepen their understanding about the investment in Vietnam for their consideration.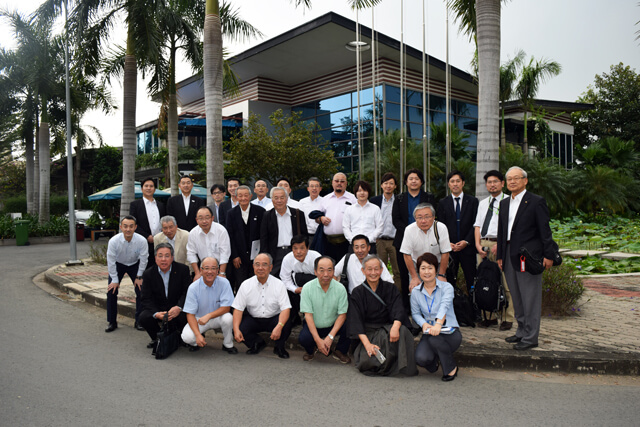 Kizuna is willing to welcome any inspection groups regardless of the purpose of visit and scale of groups to give opportunity for many people to get to know about Kizuna.
By Marketing Department – Kizuna JV Corporation