News
HnN Viet Nam Company Contract signing ceremony
On June 2, 2017, the lease contract signing ceremony of workshop O2 between HnN Viet Nam Company and Kizuna JV Corporation took place at Kizuna 1 business center.
HnN Vietnam is a small business founded by young people who are passionate with Vietnamese coffee beans. The company specializes in roasting, packaging and developing diversified coffee lines to suit both domestic and international tastes. Attending the ceremony were Ms. Lam Dieu Tam Hieu – Chairman of the Board, Mr. Cao Quan Hien – Legal representative and other shareholders of HnN. On behalf of Kizuna, Mr. Tran Duy Vu – Deputy General Director attended this ceremony.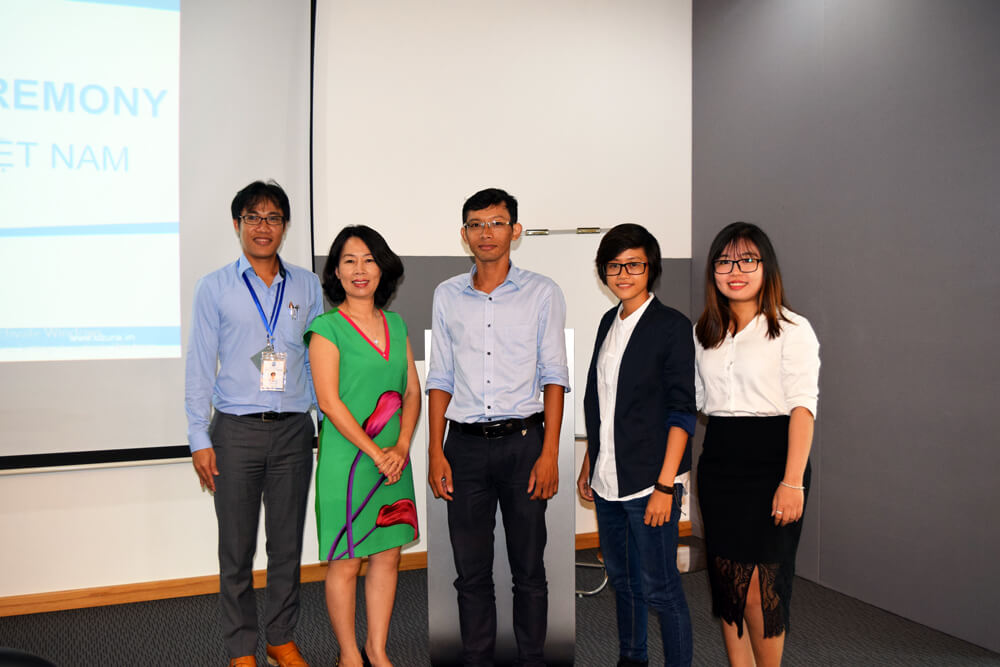 At the ceremony, Mr. Cao Quan Hien sincerely shared his goal of developing various kinds of coffee from high to low end as well as many factors which may affect the taste of coffee. Ms. Lam Dieu Tam Hieu was also happy about the start-up project of these energetic young people as well as excited about their business model. She also showed her trust in Kizuna, who will always accompany HnN henceforth.
As an integral part, Mr. Tran Duy Vu – representative of Kizuna JV – dedicatedly guided the initial work when starting a company in Kizuna and expressed interest and expectations of the coffee to be coming soon. Launched by young people, HnN coffee is believed to succeed with the determination and enthusiasm of youth.
At the end of the ceremony, Ms. Lam Dieu Tam Hieu on behalf of HnN Vietnam sincerely thanks Kizuna for its support and wish Kizuna can attract more investors to quickly 100% fill factory area.
By Marketing Department – Kizuna JV Corporation