News
Food processing - A great investment opportunity for foreign enterprises
Food Processing Industry– Faced with the growing demand for food products in Vietnam due to the growth of population and living standards, the food processing industry needs to be expanded and develop more. The growth of the industry is considered to have great potentials and prospects for growth as the increase in output has not really met the current consumption demand. Therefore, investment in the processing industry will be a right decision for foreign enterprise looking for markets in Vietnam.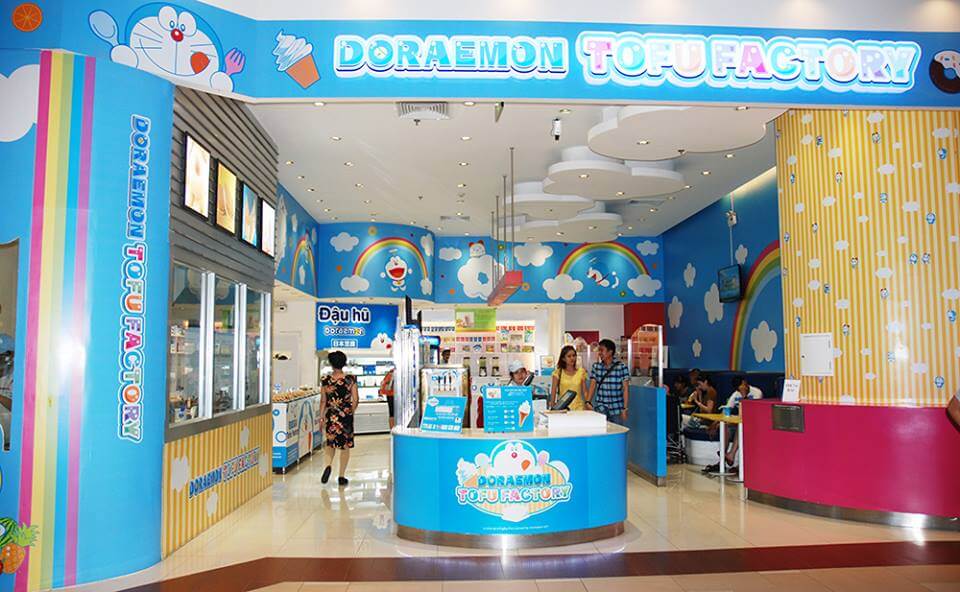 In parallel, in order to attract foreign investment into the food processing industry, many of the local government's policies are particularly attractive and competitive, creating a premise for expanding investment opportunities for both domestic and foreign enterprises.
So what is the situation of investors in the food processing industry today? Let's go through some highlights of the industry as well as potential opportunities so that investors can take this chance and get involved in this fascinating and equally challenging market.
Investment in processing industry is still limited
Despite the abundant agricultural materials, most of them are exported as raw products to foreign markets. And since they are not deep processed agricultural products, the profit is relatively low. In addition, although the FDI inflows to Vietnam is increasing each year, the financial investment in this field is not much.
According to objective assessment, investment in food processing industry is still limited. Investment activities are not really linked to areas that have raw material and not focused on expanding and developing areas that have raw material to meet the requirements of the manufacturer for processing.
Additionally, the previous preferential policies are not clear. Agriculture regulations and policies are also depend on each specific area, so it causes apprehension for many investors they want to invest in this field.
As can be seen, most of the large companies' choice of investment is alcohol and beverages, which is high profitable industry that domestic materials can meet their requirements. Meanwhile, other important processing sectors have not been exploited strongly due to lack of capital for technology investment and lack of experience in organization and management. Therefore, they are only small production companies and has not built a strong brand in both domestic and foreign markets.
Moreover, there are many other outstanding issues such as management and control of food hygiene and safety is not really tight, causing many types of risk. Therefore, many businesses are afraid to invest, so they choose to move to other areas more secure.
Preferential policies for food processing industry investors
According to many experts, in order to attract investment capital into this potential development sector, it is necessary to address the remaining limitations. To illustrate, the local government should support and actively re-planning material in production areas, after that, the form of transfer to investor and legal elements should be transparent and appropriate. Moreover, process and production technology should be improved to enhance product quality.
To emphasize the sector's preferential policies, under Decision 879 / QĐ-TTg dated June 9, 2016 of the Prime Minister, the processing industry is given priority to develop to improve the rate of processing, implement and apply international standards in production and processing to build a strong and competitive brand in the market. The Foreign Business Association highly appreciates investment incentives in Vietnam and considers it as the most competitive destination in the region.
Recently, the regulations on food hygiene and safety are clearly implemented together with the stricter management will facilitate quality food to compete in the market.
Attractive opportunity for investors
The steady economic growth, the attractiveness of market demand and many advantages of free integration have marked the right time to invest in the food processing industry, which is full of potential and has many opportunities for development.
The quality factor of agricultural raw materials is gradually meet the requirements of manufacturers. Typically, the Starbucks Corporation (USA) specializes in selling Arabica coffee actually originating in Cau Dat, Da Lat. The quality of food ingredients has been able to guarantee the reputation and meet the requirements of many manufacturers in the world.
Industry sectors are receiving special attention from the ministries such as: production of machines, equipment, tools for production, processing machines, etc. will greatly support the food processing activities of businesses.
Besides, in order to attract foreign investors to invest in the food processing industry in Vietnam, the support of legal procedures to invest more effectively is very necessary but many Vietnamese enterprises have ignored this while the administrative procedures in our country are very complex. Understanding this problem, Kizuna JV Corporation- the Pioneer of Rental Serviced Factory in Long An Province, is one of the few units that can support the establishment of businesses in Vietnam with many different types: production of alcoholic beverages, food processing, etc. Some foreign investors have been supported by Kizuna to set up businesses and are currently operating in Vietnam in the food industry. For example,BJD Production Co., Ltd. with the brand Doraemon Tofu produces tofu, deep fried tofu and soya milk in Vietnam by techniques and machines from Japan that are safe and good for human health while Pho Season Co., Ltd. specializes in producing spices and noodle soup, which are exported to Korea.
As a result, with these fascinating information and attractive opportunities of the food processing industry, domestic entrepreneurs in particular and foreign investors in general will have more opportunities to enter this potential and attractive market.
By Marketing Department-Kizuna JV Corporation