News
Kizuna Enterprises community welcomes a new member.
On April 20, 2023, the signing ceremony of the Workshop Lease Contract between Sakai Mina Asia Co., Ltd. (the factory manufacturing all kinds of plastics) and Kizuna JV Corporation was organized at Kizuna 2 Ready Service Factory.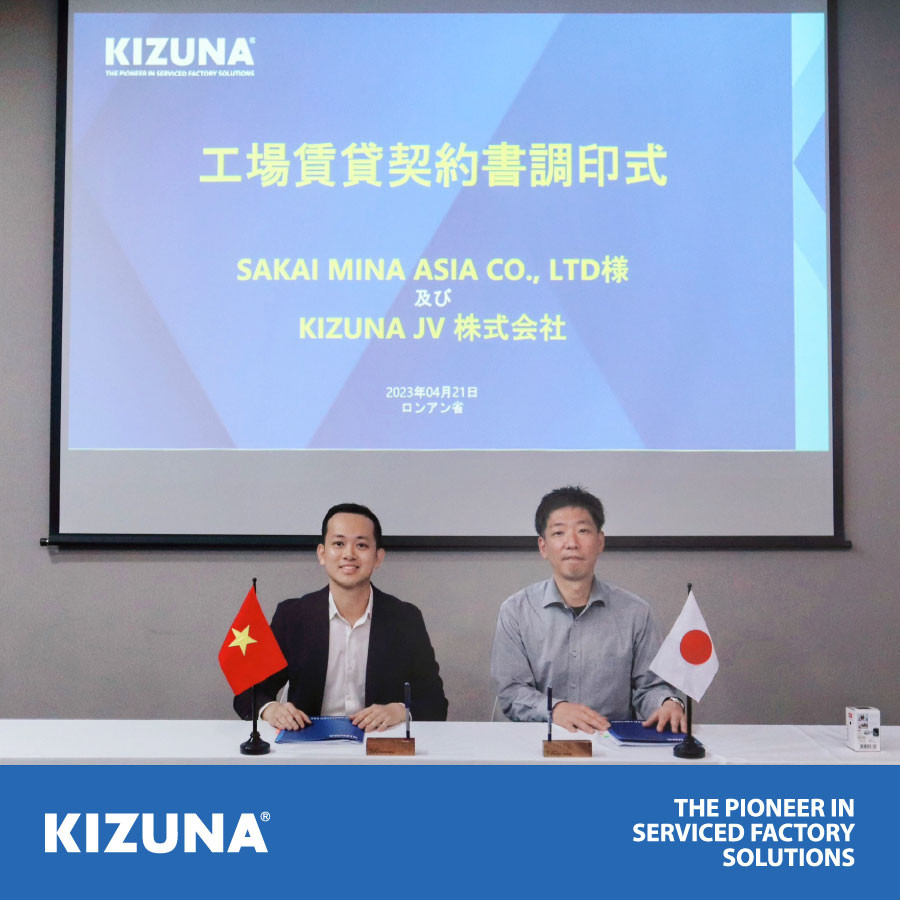 Sakai Mina Asia Co., Ltd. was established in April 2023 by Sakai Chemical Industry Co., Ltd. (headquartered in Fukui, Japan). As the first company of Sakai Chemical Group in Vietnam in the field of manufacturing plastic packaging, Sakai Chemical Industry Co., Ltd. aims to become a global enterprise that Vietnamese human resources are centered, with the core business of providing packaging from plastics used to package products in the manufacturing industry, construction and logistics industry. Besides, Sakai Chemical Industry Co., Ltd. will also develop Sakai Chemical's painting raw materials, cosmetic ingredients, and catalyst products in Vietnam and Southeast Asia.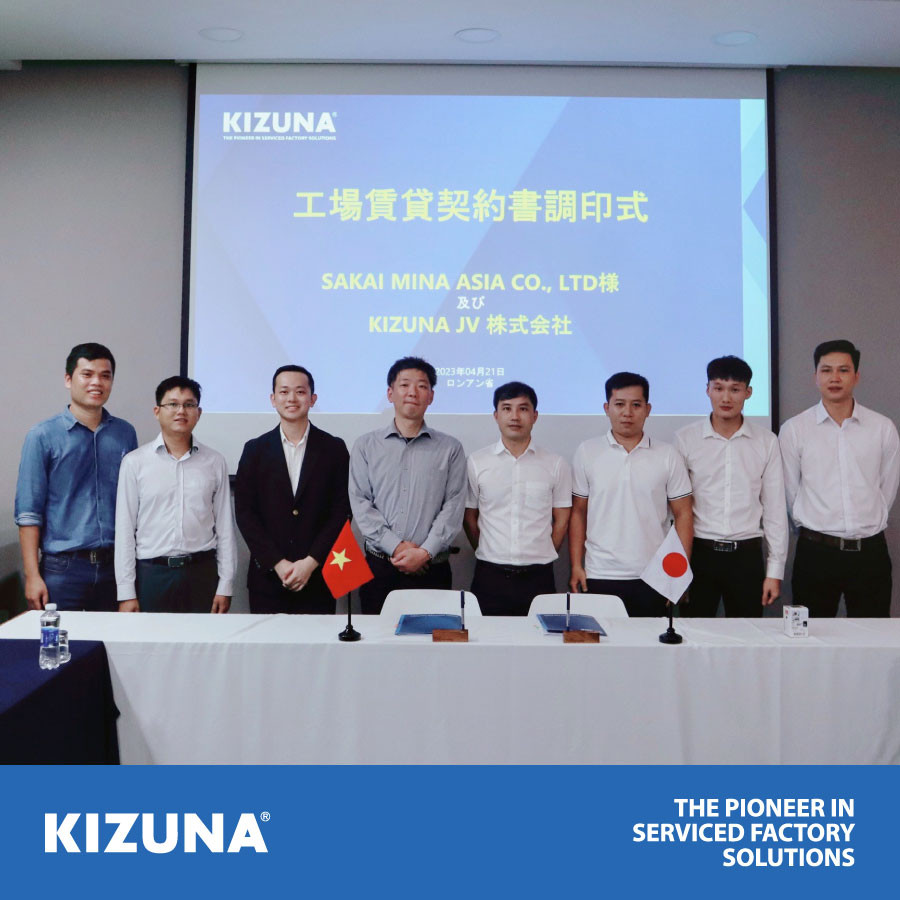 Representative of Kizuna JV Corporation, Mr. Truong Nhan The, expressed his sincere thanks to investors for choosing workshop E1 (657 m2) in Kizuna Service Factory as a secure space to manufacture and develop business in Vietnam.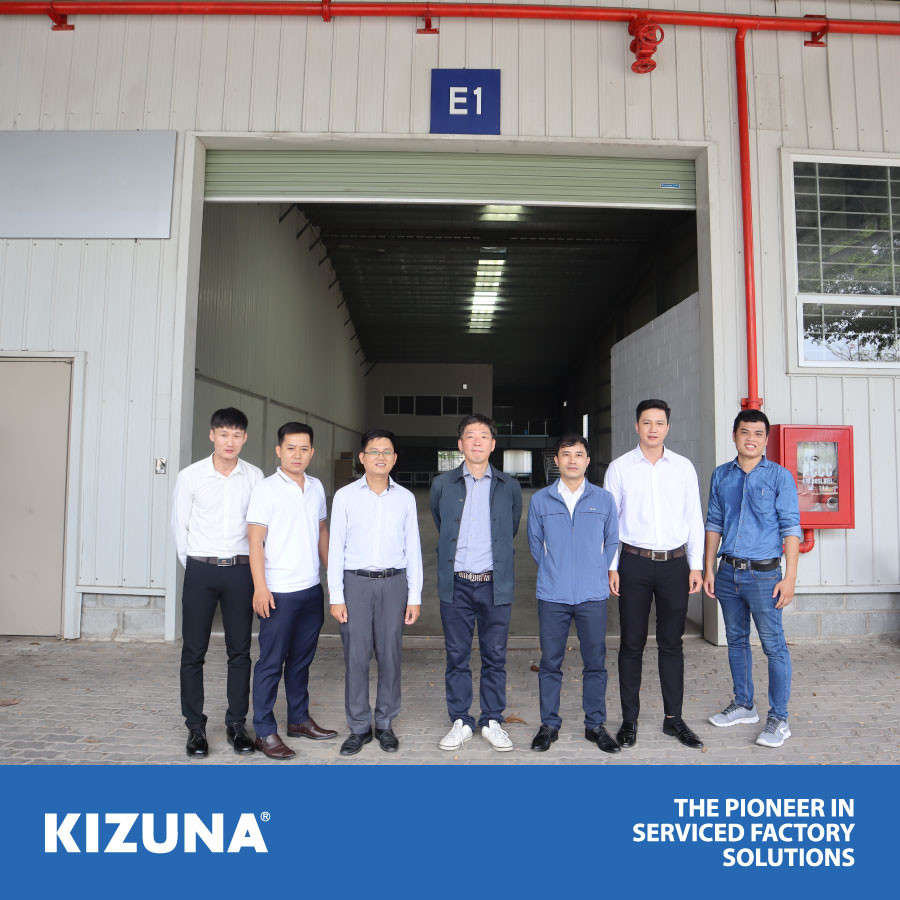 Kizuna JV Corporation wishes SAKAI MINA ASIA CO., LTD soon achieve more success and develop more. Kizuna expert team always strives to create a space full of love and responsibility, bringing a sense of security, companionship, and support in all aspects for your business to operate quickly and maintain competitive advantages. Kizuna is a reliable partner supporting customers to build and develop a secure business community in Vietnam.