News
Collaboration between Chungbuk - Gyeongbuk Techno Park and Kizuna
On September 13th, 2017, the Korean NGOs of Chungbuk Techno Park, Gyeongbuk Techno Park and related member companies visited Kizuna Serviced Factory. Technopark is collaborative system of industry, academy, government created by the Ministry of Trade, Industry and Energy and each province. It is a regional innovation center that contributes to industry promotion, business development and job creation.
One of the major reasons for the launch of Technopark is to effectively support small and medium enterprises. Technopark can be considered as a one stop business consulting service. With Technopark, businesses can quickly get advises or support of all necessary conditions, from the infrastructure system, equipment and machinery for R & D to the policies of the State, especially the government support package that businesses need to know.
With the same mission of supporting SMEs with one stop service, Chungbuk Techno Park and Gyeongbuk Techno Park have signed MOU with Kizuna JV Corporation and promised to cooperate with each other. The companies that visited together were also interested in the systems and services of Kizuna and some of them were interested in investing here. These government agencies promised to help when Kizuna visited Korea and wanted to make many business connections in the future. The ongoing visits and linkage of these government agencies will play an important role between Korea and Kizuna in creating Korean business community in Vietnam.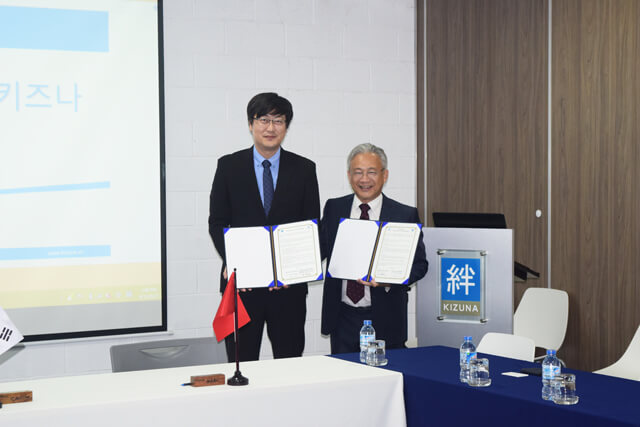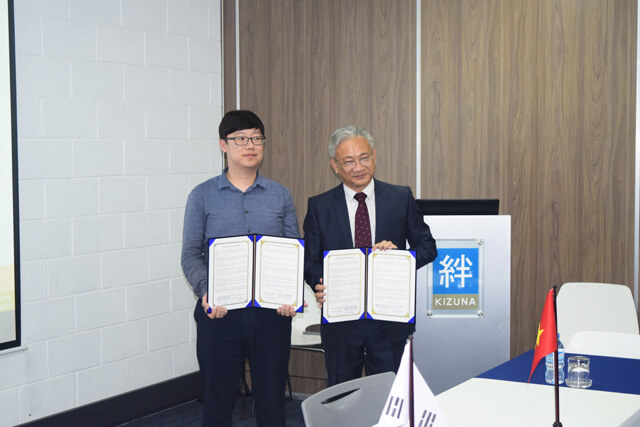 By Marketing Department – Kizuna JV Corporation