News
Certificate of Food Safety for companies investing in Vietnam
Pursuant to the Vietnam's Food Safety Law No. 55/2010/QH12 entered into force on July 1st, 2011 and the relevant decrees and circulars, enterprises producing and trading food must be issued Certificate of Food Safety before production and sales. This certificate will be issued by the Department of Industry and Trade or the Department of Agriculture and Rural Development depending on the specific kind of food and has a 3-year duration. 6 months before the expiry, enterprises must submit dossiers of application for re-issue in case of resumption of production and sales. If the authorities check that the certificate is no longer valid, the enterprise will be subject to administrative sanctions in accordance with Decree 178/2013/ND-CP, with fines ranging from VND 300,000 to VND 15,000,000.
What are the steps to apply for the Certificate of Food Safety for companies which invest in Vietnam?
For enterprises to easily follow and implement, the order can be divided into 3 main steps as follows:
1. Food safety test at the Department of Industry and Trade or Department of Agriculture and Rural Development
2. Health check-up from district-level hospitals or higher
3. Appraisal of Business establishments and Grant of Certificate of Food Safety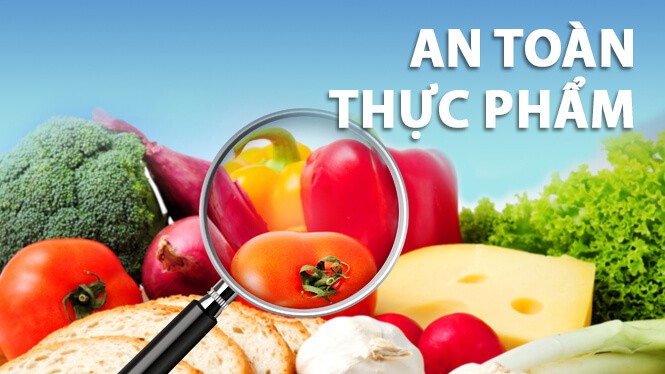 What are the documents needed to acquire the Certificate of Food Safety for companies which invest in Vietnam?
Application for certification of food safety knowledge
The list of applicants for confirmation of food safety knowledge
A notarized copy of the enterprise registration certificate or the operation certificate of the branch or representative office or the business registration certificate of the cooperative.
The original or notarized copy of the health certificate of the owner and the direct producer, or the list of the staff members of the production unit issued by the district health authority as prescribed.
An application for a certificate of food safety
Explanation on facilities, equipment and tools to ensure food safety
Although there are specific lists of documents needed to acquire Certificate of food safety as above, many businesses investing in Vietnam still have difficulties and take quite a long time when applying for this license. Understanding these difficulties, in addition to providing a green and clean environment, which is extremely suitable for food production, Kizuna also offers customer support services for Certificate of food safety, so that enterprises can quickly start operation. At present, there are more than 12 enterprises operating in the food and beverage sector in Kizuna Serviced Factory Area such as: NPF Co., Ltd, processing of ribs, vegetables and kimchi for their restaurants across Vietnam; BJD Production Company Limited – Long An Branch with the brand name Doreamon Tofu; Ru Nam Coffee Co., Ltd – Long An Branch; Pasteur Street Brewing Vietnam Co., Ltd. specializes in brewing, etc.
Therefore, enterprises investing in Vietnam for the first time or wanting to expand production and business in the food industry, do not hesitate to contact Kizuna Serviced Factory right now for the best support.
By Marketing Department – Kizuna JV Corporation