News
Branch of Donata Co., Ltd., in Long An Province held its Opening Ceremony in Kizuna 2 Serviced Factory
Donata Co., Ltd. was established in January, 2016 and specializing in manufacturing and distributing high quality wooden furniture with European style. In addition to its head office in Hong Kong, they have offices in China and Vietnam, most of their products are exported to Western Europe, Canada, the United Kingdom and North America. With the founder who has more than 25 years of experience in the field of manufacturing and business and a team of multinational experts, Donata believes that they can offer a unique and premium product at affordable prices to customers and build long-lasting relationship with its partners.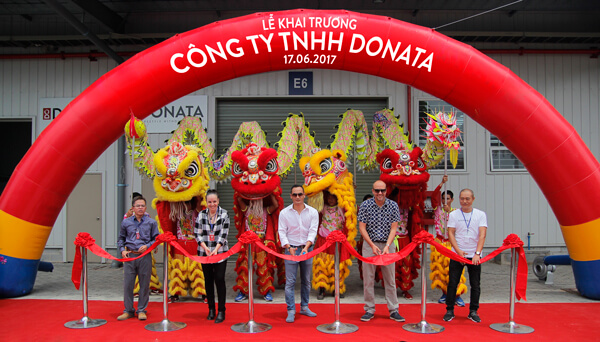 After almost 1 year of focusing on trading, Donata decided to go further on manufacturing activities in Vietnam by setting up their factory in Long An Province. Branch of Donata Co., Ltd. in Long An Province was established at the end of 2016 and on June 17, 2017, they officially held its opening ceremony in Kizuna 2 Serviced Factory. Currently they created jobs for more than 50 workers and this number is expected to be increasing in accordance with their development plan.
At the ceremony, Mr. Jonathan Avila Valdez – Director of Donata Co., Ltd. said that he appreciated the hard work that everyone had been putting in to make this inauguration happen. He also thanks Donata's team and Kizuna's team for helping them with setting up and everything. He hoped that it was just the beginning, when many more years to come, the team would continue working and growing together.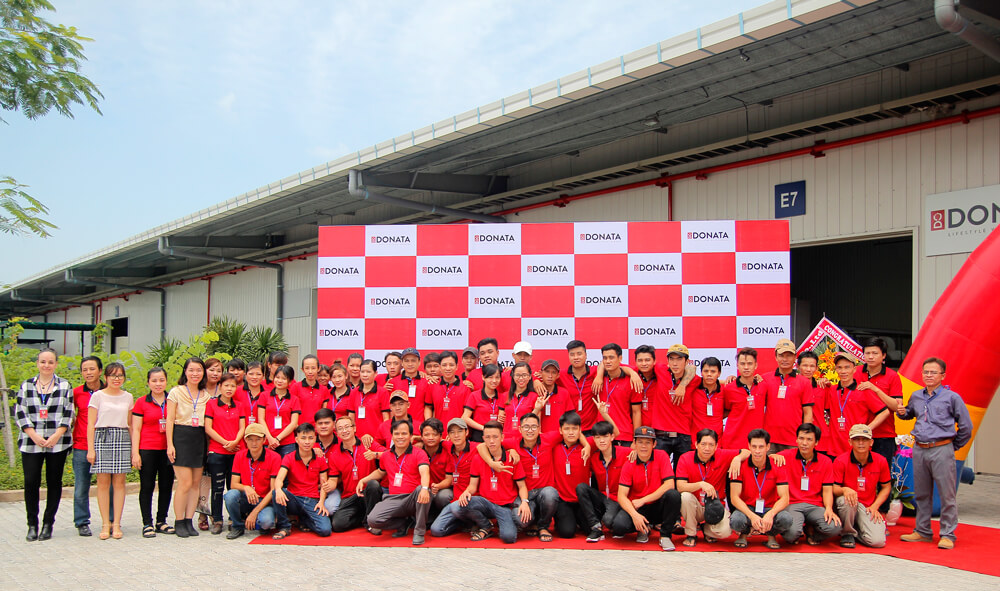 Kizuna JV Corporation would like to wish Donata a great success and develop stronger in the future, expanding the gallery and showroom system globally. We pledge to continue our best endeavors to support and create a productive manufacturing environment for you. Thank you for trusting and choosing Kizuna as your investment place, we're glad to work with Donata.
By Marketing Department – Kizuna JV Corporation
Others Opening Ceremony are available: NPF, Semitec, Itswell, Doreamon Tofu