News
KIZUNA AND KANAGAWA INSPECTION GROUP (KIP) PARTICIPATE IN THE WEBINAR.
On January 21, Kizuna successfully coordinated with Emuden Vietnam Co., Ltd. (represented by Mr. Ono Jiro) to host the investment survey team through a webinar organized by Kanagawa inspection group (KIP).
The webinar attracted more than 30 enterprises in Kanagawa province (Japan), who are planning to invest in the Vietnamese market. Representative of Kizuna - Mrs. Shirakawa Satoko introduced the Kizuna ready built factory with servirce projects: infrastructure, benefits as well as incentives for enterprises in Kanagawa province when investing and producing in Kizuna.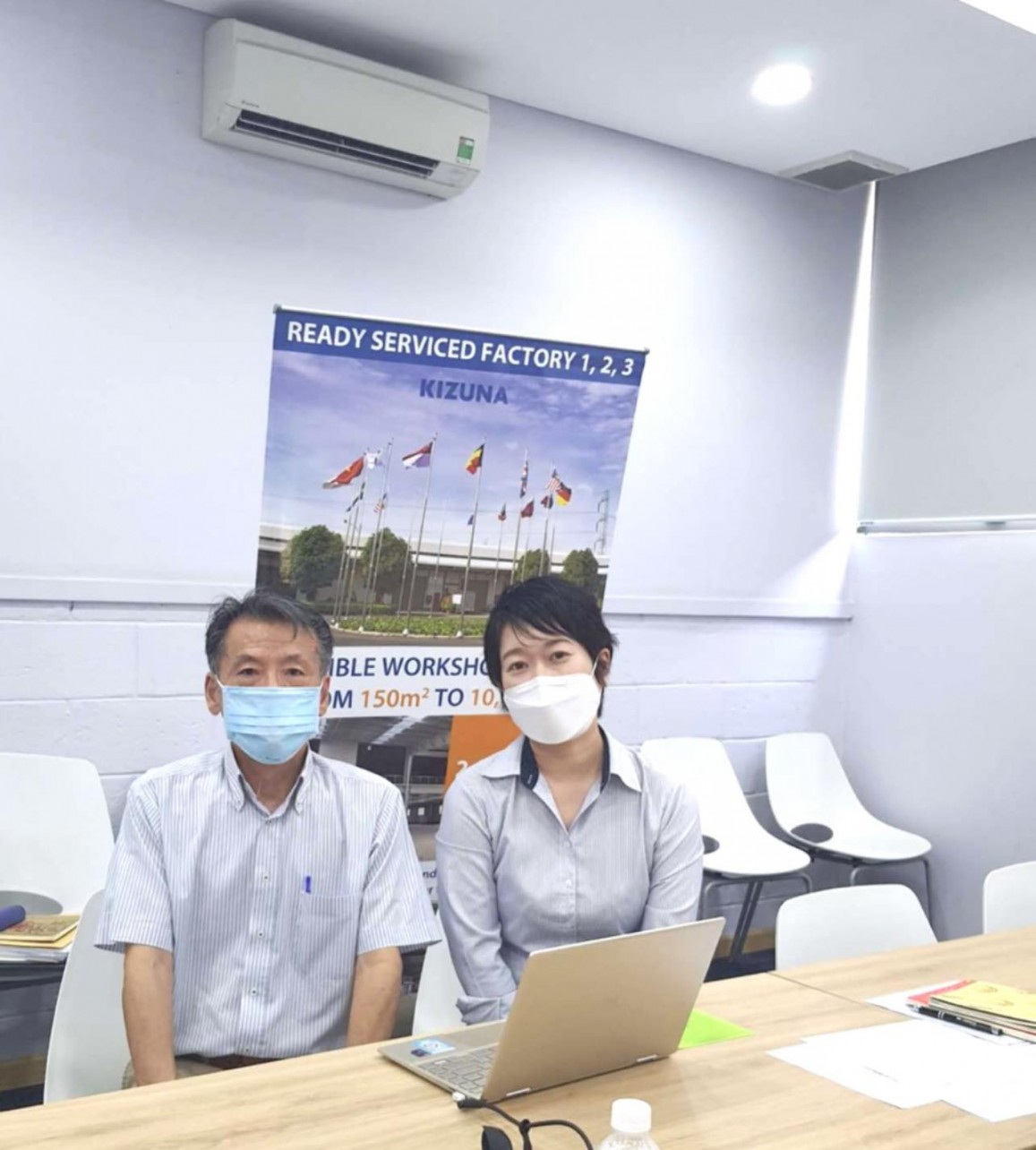 Mr. Ono - Representative of Emuden Vietnam Co., Ltd. shared about the difficulties that enterprises have encountered in the lockdown period due to the impact of Covid. He also appreciated Kizuna for its active and timely support, consistently accompanying the business during the pandemic, which helped businesses in the Region quickly overcome difficulties and facilitate production recovery.
Contact information:
Sales Office: sales@kizuna.vn
Phone: (+84) 272 3900 191