ニュース - イベント
Kizuna attended the Vietnam Industrial and Manufacturing Fair 2017
Vietnam Industrial and Manufacturing Fair 2017 (VIMF 2017) (as known formerly as Vietnam Industrial Fiesta 2017) took place from June 7-9, 2017 at the Binh Duong Conventional and Exhibition Center. It staged the specialized high profile events on technologies, equipment, machines & tools, systems, industry materials and engineering services, for manufacturing, metalworking and subcontracting industries.
As the highlights of this fair, special conference were held during the 3 days event. To illustrate, Connected Manufacturing Conference brought together insights of Industry 4.0, Industrial Internet of Things and Smart Manufacturing from leading experts. 3D Print Fiesta created the fairground for the entire 3D printing and Additive Manufacturing industry. And the Robotics and Vision Systems Conference Fiesta provided the platform for the latest advancement in robotics, vision systems and automation technology to be introduced in an extensive seminar program.
The exhibition was supported by many business associations and organizations such as Singapore Industrial Automation Association (SIAA), Machinery and Equipment Manufacturers Association (MEMA), Japan External Trade Organization (JETRO), Malaysia Business Chamber Vietnam, Vietnam – Japan Human Resources Cooperation Center (VJCC), HCMC Association of Mechanical Engineering (HAME) and Korean Chamber of Commerce (KOCHAM).
VIMF 2017 attracted more than 250 exhibitors and exhibiting brands from many countries, including Japan, Korea, Taiwan, Singapore, Vietnam, etc. As a company providing a chain of serviced factories that helps SMEs quickly establish and increase the efficiency of their business in Vietnam, Kizuna was pleased to be one of the exhibitor in this fair and welcomed hundreds of visitors to our booth. More than 80 SMEs from different countries are operating in Kizuna, specialized in Precision Engineering, Mechanical Processing, etc. so they were also curious and wanted to join this event.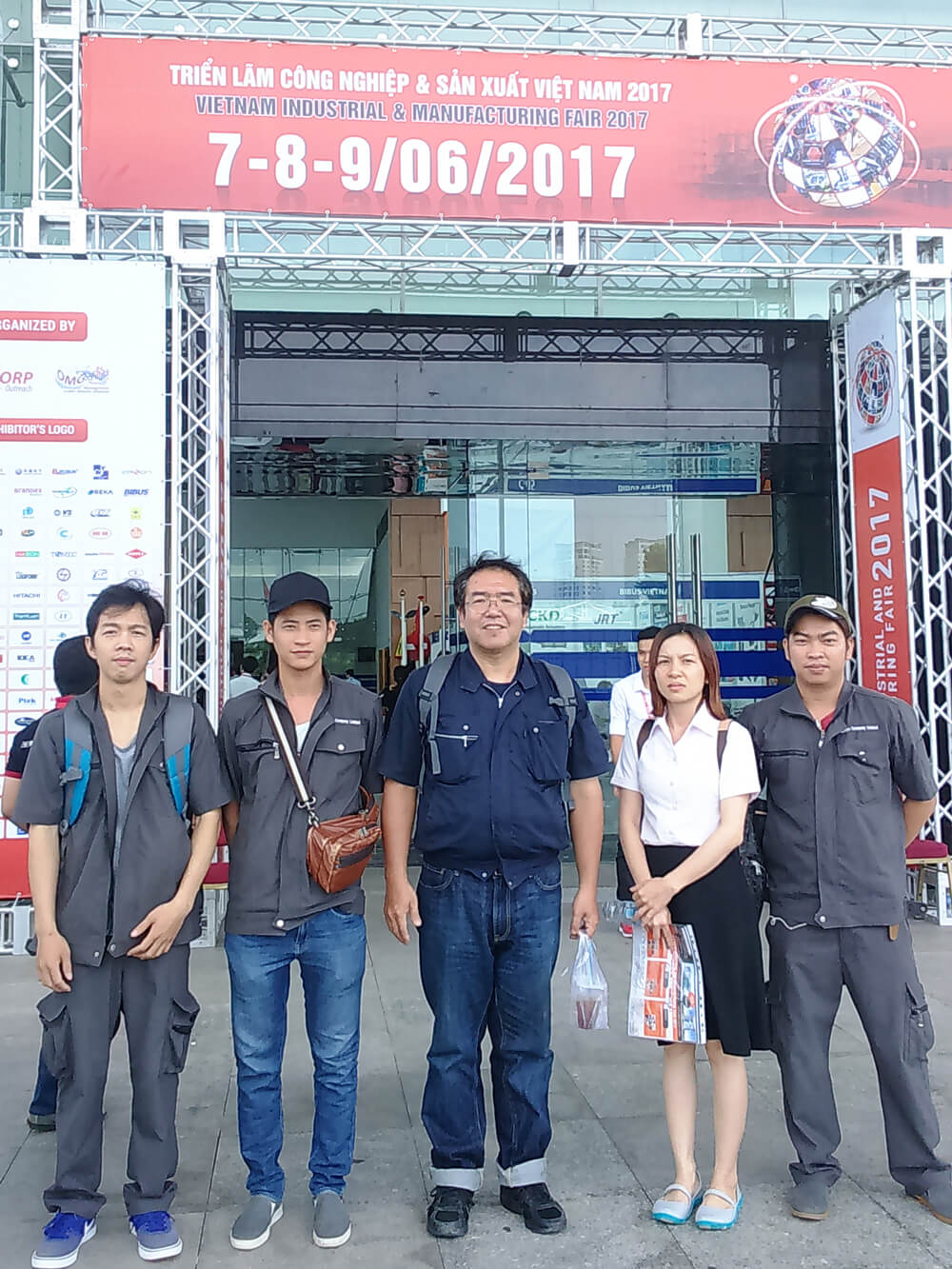 At Kizuna's booth, investors' brochures were displayed to help increasing their brand awareness as well as finding more potential partners and customers. Kizuna also organized trip for businesses in Kizuna area to join this exhibition to broaden their knowledge of related industries and expand their business networks. It was a very good opportunity not only for Kizuna but also for all investors to know more about the latest technologies and machines.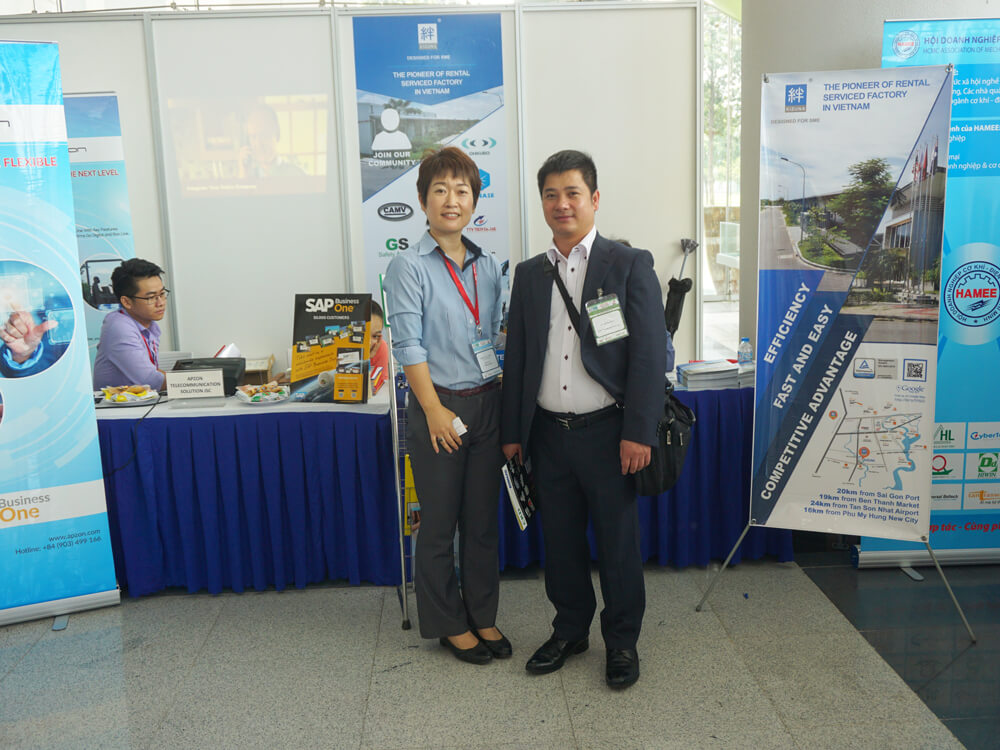 Kizuna will keep trying to build an internal business community for all investors and sincerely hope that in future exhibitions, we can have a Kizuna Pavilion gathering all companies operating in Kizuna Serviced Factory to showcase their best and high quality products.
By Marketing Department – Kizuna JV Corporation
If you are interested in exhibition, you can read more about Cosmobeauté Vietnam 2017, VIFA EXPO 2017