10/07/2019 14:00, Tin tức - Sự kiện
Why is factory renting price in the North higher than the South
Factory renting service is assessed to be increasingly developed in Vietnam. The Northern and Southern regions are among the places where factory renting service is developed. According to the survey, the northern factory renting price is now higher than in the southern area. Let's find out why the price of renting factory in industrial zone in this area is more expensive?
Statistics of factory renting price in the North
Currently, there are 9 provinces with many well-known factory for rent suppliers in the North. They are: Bac Ninh, Bac Giang, Hai Duong, Hung Yen, Vinh Phuc, Hanoi, Thai Nguyen, Hai Phong and Ha Nam. The factories in the North are newly built. The factory structure is modern steel frame, meets industry standards. In addition, the infrastructure system is quite developed and they are near China. Therefore, the price of renting factory in industrial zone in the North is more expensive than in the South. In the North, the suppliers provide renting service their own, not through brokers.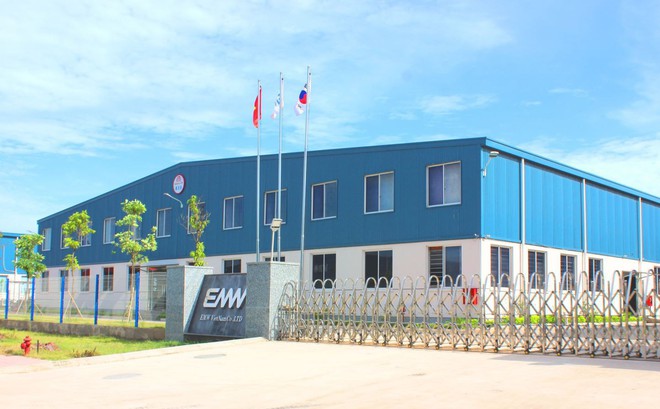 Demand is continuing to rise sharply in the North due to attracting foreign investment. In particular, Hai Phong and Quang Ninh are key economic regions of the northern region. These two provinces have synchronous infrastructure systems. Bac Ninh locates in position with the convenient transportation infrastructure. Hai Phong has a seaport system, constantly recognizes new supply source in recent time. As a result, the demand for factory renting has also increased recently.
Kizuna's ready-built service factory in the South
The northern region is relatively close to China. Enterprises who rent factories in the North almost because they want to move out of China. This will create fierce competition among enterprises. Therefore, if the Northern environment is not really suitable for enterprises, they can move to the South. Currently, Kizuna is a pioneer supplier in ready-built factory has service for rent who receives much favor from customers. Kizuna's optimal factory architecture will help enterprises increase production efficiency.
The stable and efficient production environment in Kizuna
The roof system is convenient for parking, loading and unloading goods in all weather conditions. Besides, factories vary in scale from 96m2 to 10,000m2. The systems provide electricity, water, ... are ready for each factory. With 3-layer, 24/7 security system, the safety for the factory will be ensured. Especially, Kizuna also provides free initial legal services for enterprises. The enterprises will be able to start production activities and avoid legal risks. In addition, if the enterprise does not have personnel and accounting, Kizuna will also support the initial accounting procedures for you. Recruitment information will be posted on Kizuna's website and facebook.
Currently, Vietnam is focusing on promoting factory renting in the coming time. The adjustment of factory renting price in industrial zone is also one of the top goals that Vietnam wants to aim for in the near future. It is hoped that Vietnam will attract a lot of foreign investment capital into this project.