News
Opening Ceremony of New Pearl Factory (NPF) in Kizuna 2 Rental Serviced Factory
On March 31, 2017, NPF Limited Company, a new company in Kizuna 2 rental serviced factory officially inaugurated its food processing factory, marking a milestone in its development. NPF Limited Company is owned by New Pearl Investment Corporation.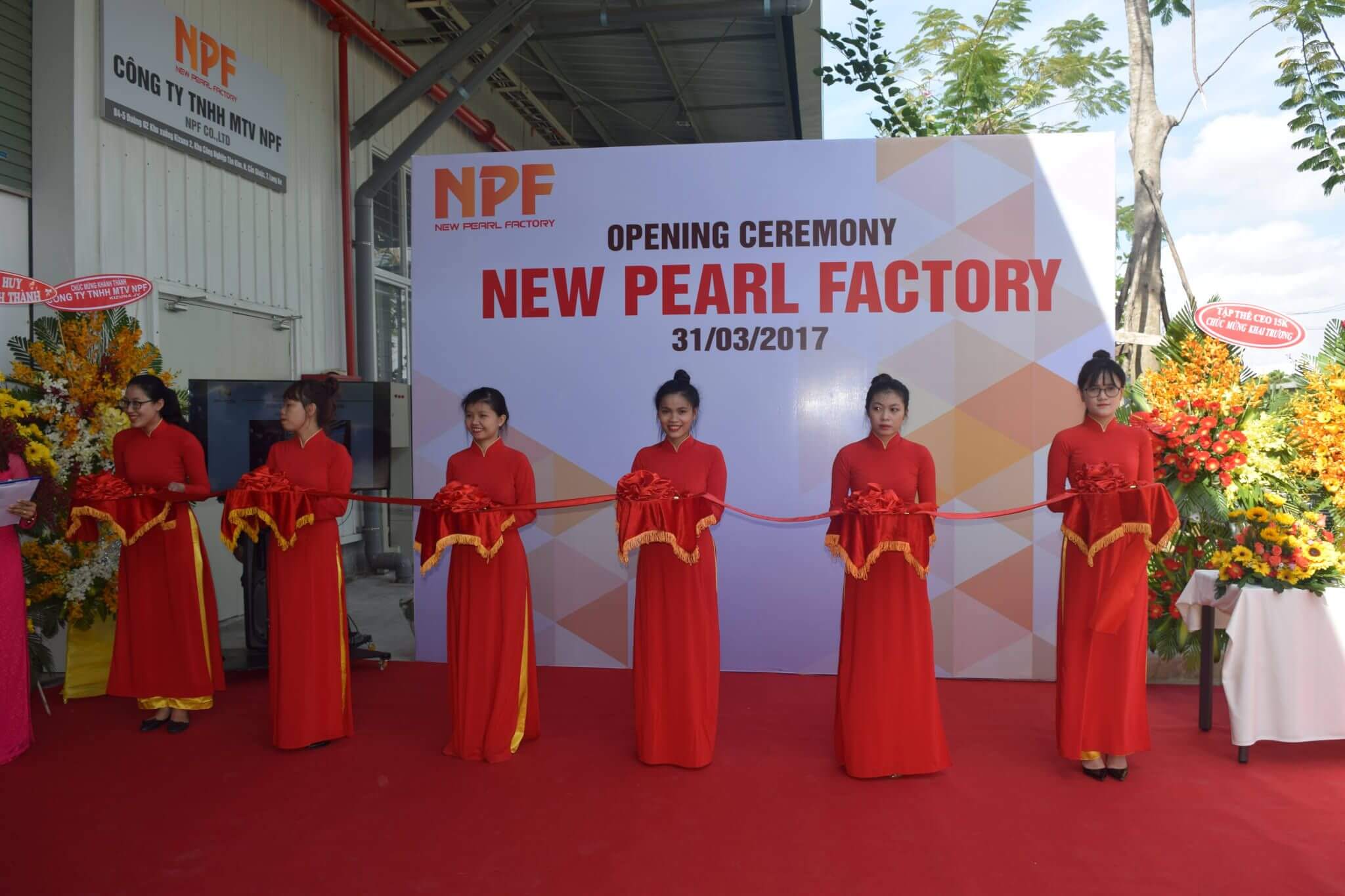 ABOUT NEW PEARL INVESTMENT CORPORATION
New Pearl Investment Corporation was established in July, 2012 and is a Vietnamese enterprise specializing in F&B business. After about 5 years of building and developing, New Pearl has made certain success with 2 strong brands and 13 restaurants nationwide including Sườn Cây – the pioneer and largest chain of Grill & Beer restaurants in Vietnam and MR.PARK – a chain of restaurants specialized in Korean delicious barbecue & traditional food.
New Pearl is constantly striving to be on top of the "DELICIOUS AND DIFFERENT" chain of restaurants in Vietnam.
HIGHLIGHTS OF THE CEREMONY
The ceremony had the presence of the BOD of New Pearl Investment Corporation, NPF Co., Ltd., their partners and representatives of Kizuna JV Corporation.
At the beginning, Mr. Phan Ba Ngoc, President cum CEO of New Pearl, made a very heartfelt speech about their newly established factory: "NPF with main function of product processing, with the closed production process when put into operation will contribute to improve the quality of products for the restaurant system now and in the future. All products will not only be guaranteed food hygiene, safety standards but also Delicious and Clean. With the criterion of Delicious and Clean, we have to make sure that all input materials such as meat, vegetables, seafood, etc. must ensure a clear source and the food safety standards regulated by the government."
Also on this occasion, he hoped that his partners who are providing materials for New Pearl understand the orientation of the company, continue to work closely with them and will always provide Clean, high quality products for customers so that they always be served with the best and cleanest food.
At the inauguration, Mr. Phan Ba Ngoc also sincerely thanked his partners including the construction partner – HTP Company and Kizuna JV Corporation for their enthusiastic support in the process of construction and commissioning. He also thanked all the employees of NPF who made great effort to put the factory into operation on time.
As the main event of the ceremony, the ribbon-cutting ceremony and the popping champagne bottles were held in the applause of all the attendees, making the atmosphere more exciting.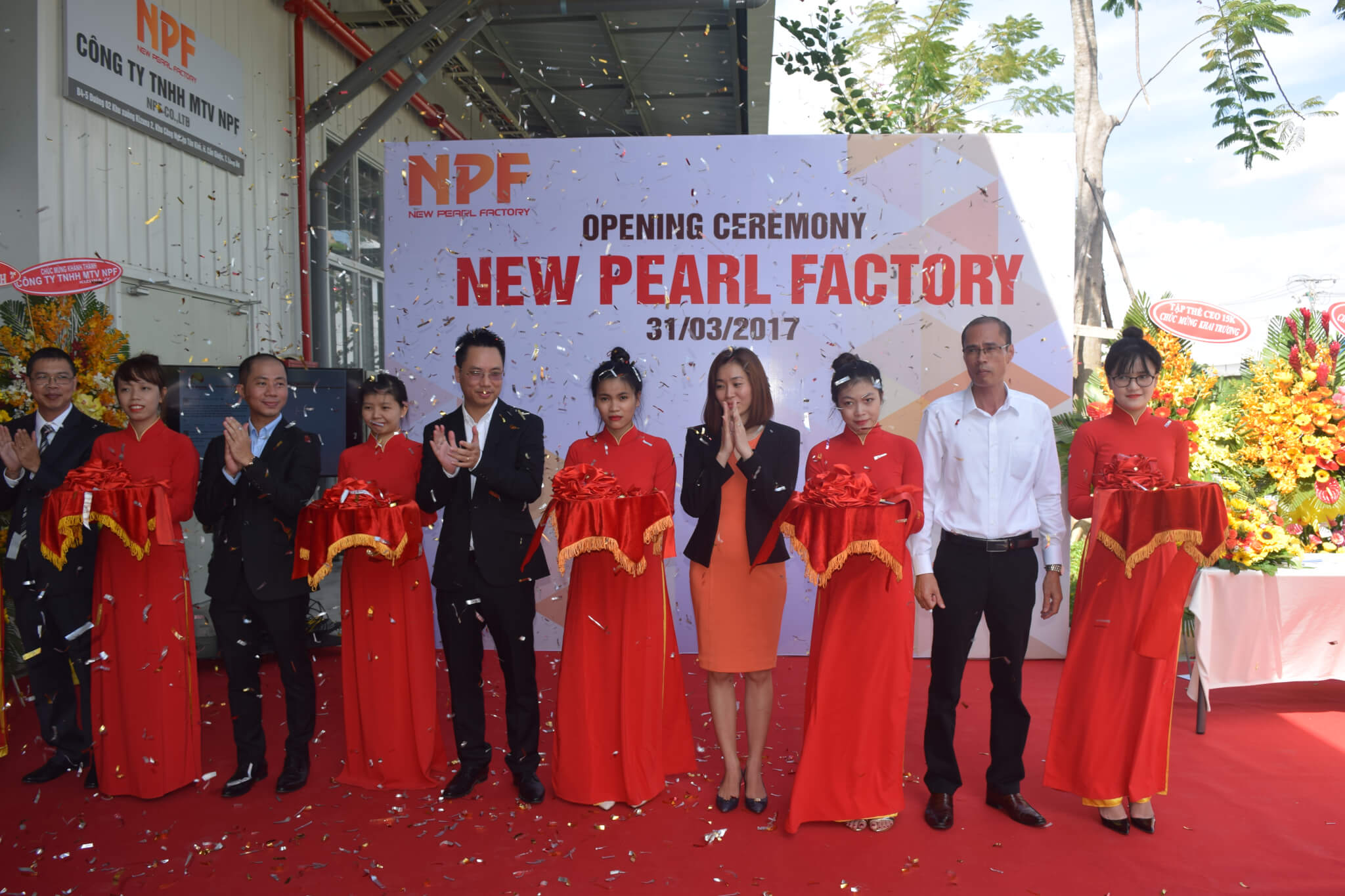 VISITING NPF FACTORY
A very interesting part after the ceremony was that all the visitors were led to visit the New Pearl Factory, which is a rare opportunity for everyone to observe and understand more about the clean and good food production process here. The factory space of 1,000sq.m is divided into several separate areas for processing different kinds of food such as meat processing area, vegetable and kimchi processing area, seasoning, packing, frozen storage, etc. Especially, when visiting the kimchi processing area and soup dispensary area, the food smell so delicious that people cannot help but want to come to this restaurant to taste it right away.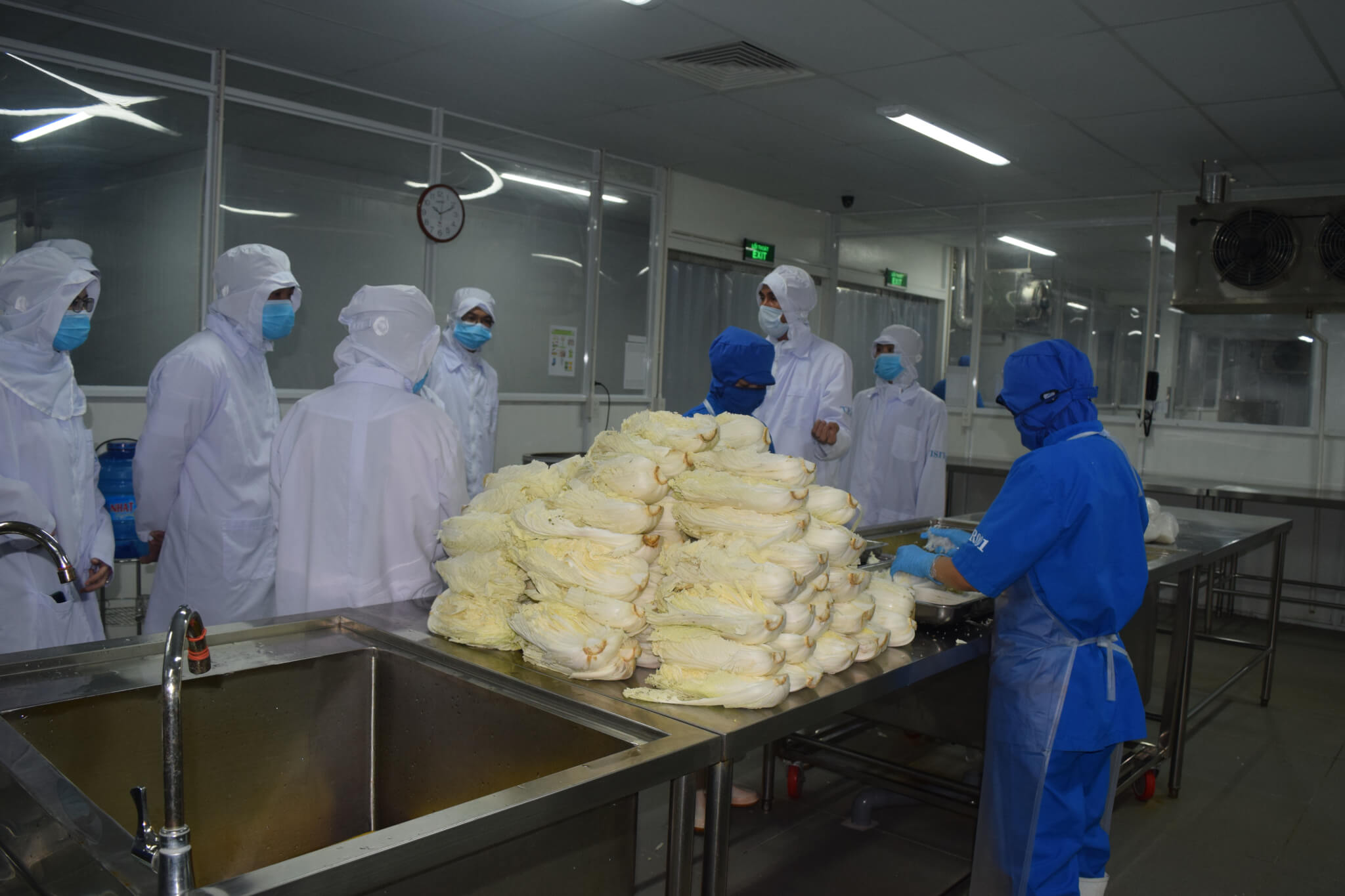 Kizuna JV Corporation would like to wish New Pearl and NPF a great success and develop stronger in the future, expanding the restaurant system globally and globally. We pledge to continue our best endeavors to support and create a productive manufacturing environment for you.
By Marketing Department – Kizuna JV Corporation