IBS Group's exciting company trip to Vietnam
Recently, IBS Group has organized a company trip for its employees, currently working in member companies in countries such as Japan, Thailand, China and Vietnam. And they have chosen Vietnam as a destination for this exciting trip.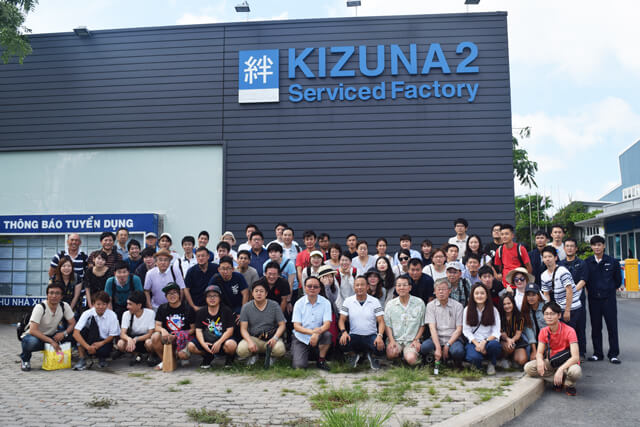 IBS Group (head office in Japan) which has more than 10 years of experience in trading, manufacturing, field engineering and service for fluid control equipment and instrumentation. Member companies and sales offices of IBS Group are located in many different countries including Japan, America, Korea, Hong Kong, China, Taiwan, Thailand, India, Indonesia and Vietnam. On June 5th, 2016, IBS Manufacturing Vietnam Co., Ltd was established at Kizuna 2 Serviced Factory and is specialized in manufacturing valves.
To start with, on June 22nd, 2018, the group visited IBS Vietnam factory and other Japanese enterprises in Kizuna such as Ricoh, Ohkubo and H-Field. Here, they saw the secure, green & clean operating environment of Kizuna as well as learn more about the investment activities of Japanese enterprises in Vietnam.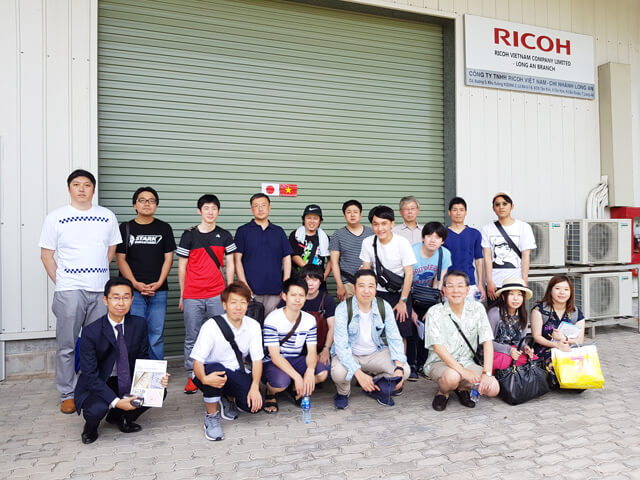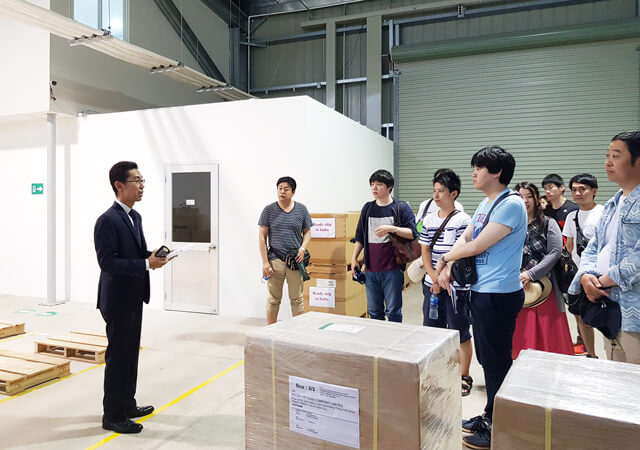 Moreover, the group had a chance to experience Vietnamese lunch at the Kizuna 3 Serviced Factory with familiar dishes of the workers here.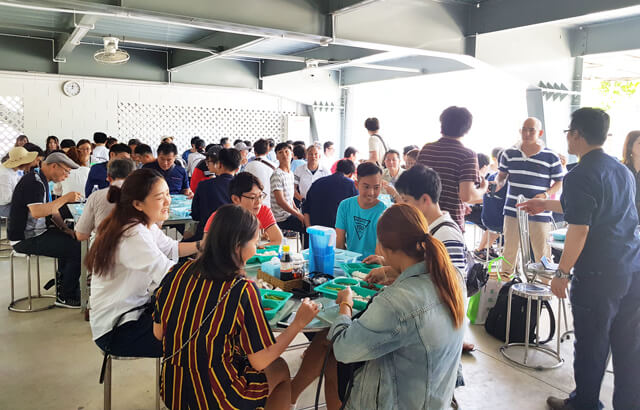 On the next night, all the members of the group joined the Gala Night at the Elisa Floating Restaurant (Bach Dang Boat Station). All staffs of IBS Group had a happy time at the party with special performance highlighting the traditions of some countries, where they have member companies, such as Thailand, Vietnam, China and Japan.
Since the company trip lasts only 3 days and 2 nights, the group cannot travel to many parts of Vietnam but can only stay in Ho Chi Minh City. And once they have arrived in Saigon, they cannot miss the opportunity to visit the famous sites here. Moreover, HCMC is also the convergence for multi-coloured cuisine, where has many delicious and unique dishes of all regions in Vietnam. Therefore, they have the opportunity to enjoy almost all specialties from North, Central and South of Vietnam.
This company trip has helped members overcome language barriers and cultural differences, to harmonize and collaborate with the goal of bringing IBS companies in every country to develop and expand more. Even in a short time, IBS Group has made a great trip with memorable experiences in Vietnam.
By Marketing Department – Kizuna JV Corporation